By Emily Wheeler
This piece highlights the University Innovation Fellows program that has recently been implemented at Bucknell. The information provided below is provided by Peter Puleo, a Senior Mechanical Engineer & Managing for Engineers major at Bucknell University and one of the University Innovation Fellows.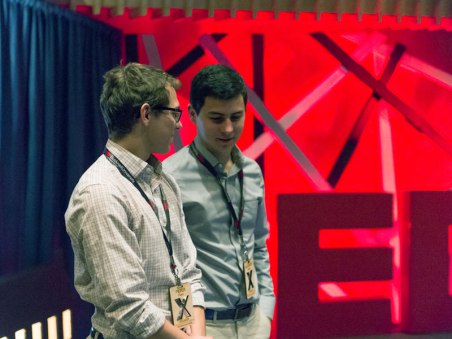 The University Innovation Fellows is a program developed out of Stanford's design school, "d.School." Overall, we are students on college campuses across the country leading a movement to increase awareness about innovation and entrepreneurship (which we commonly refer to as I&E).  We are each trained to gauge campus climate with respect to I&E.  This includes classroom/curriculum integration, support for venture realization, support from faculty and administration, interest from students…the list goes on.  During our training, we first collected and classified all the resources on Bucknell's campus (found here).  Next, we developed goals and expectations for what we hoped to accomplish as Fellows over the coming years.  Finally, we developed tangible solutions for each goal, and attempted to implement them on-campus.  And that's pretty much where we are now! A year and a half ago, Alejandro (another University Innovation Fellow) and I developed this list of goals, and we've slowly been chipping away at it (now with the help of Alex, Aleks, and Emily, this year's University Innovation Fellows).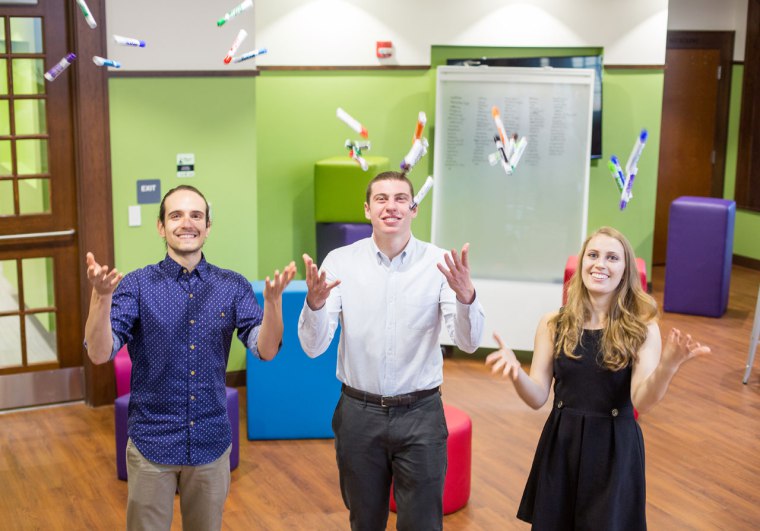 Some highlights about the program:
The University Innovation Fellows program is not catered towards one specific discipline, and interdisciplinary collaboration is a HUGE aspect of what we hope to achieve.
Each year, the entire network of University Innovation Fellows converges in Silicon Valley for a national meetup.  This includes workshops at Google's Mountain View headquarters and at Stanford's d.School.
After training, University Innovation Fellows become incredibly autonomous.  While we draw inspiration from other Fellows across the nation, we focus only on projects we believe will impact our own campus in a positive way.