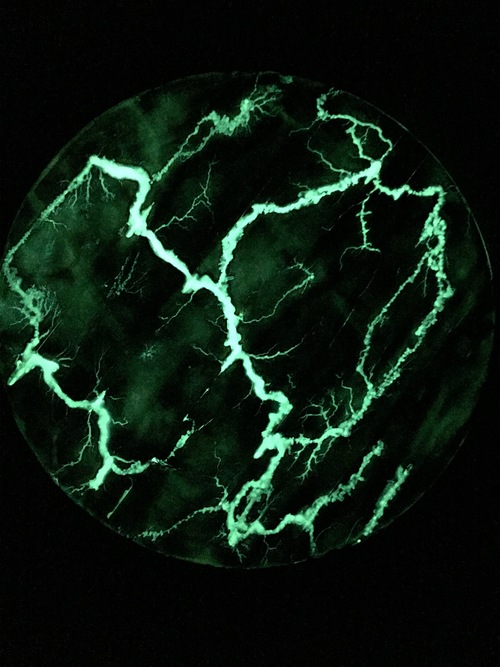 Thunderstruck Studios
Finalist in BizPitch '15
Q&A with the team
By Emily Wheeler
What initially sparked the idea for Thunderstruck Studios?  
(A.) – All three of us are pretty big hobbyists to begin with; we're always coming up with projects to keep us busy. So when I saw what S. had done over the summer, "Thunderstrucking" a table top, I needed the same lightning pattern on a coffee table I had just built for my room. L. saw the table and then we came up with these cool spheres, using the same process. It progressed from there.
(S.) – To be honest, the idea was inspired by browsing the Internet when I should have been doing homework last spring.  The thought process went something like, "doing that would be really cool… What if I added this? And changed that? And what if I did it this way?"
(L.) – In addition to what you guys said, the three of us came up with some really cool ideas, and we started sharing them with people. We got exceptional feedback, with people asking about purchasing some of our work. We did some research and found an open market for our budding ideas.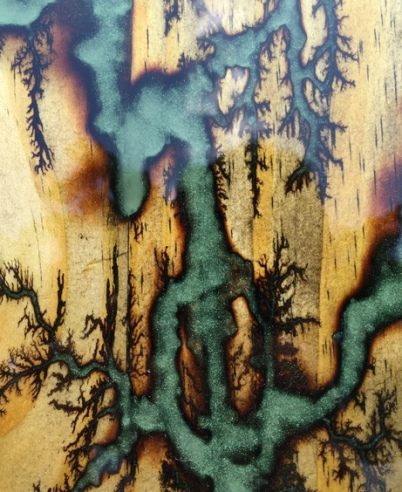 What brought your team together?  And how do you guys work as a team?
(A.) – Well we're all in a lot of the same classes since we're all engineers and we talk about our projects a lot, so that's really what brought us together. We were talking about our projects and then we figured out that we had something good here. As a team we work pretty well. We all have our different strengths and we balance each other out pretty well. I don't think we would be as far along as we are without any one of us.
(S.) – L. and I got together to work on a lab one day and while unpacking his bag, he pulled out an electrical transformer. The fact that he had 15 pounds of metal in his bag aside; I asked what he was doing with it. That's when the three of us realized we were all planning on pursuing the same project as a business. Shortly thereafter we applied to Bizpitch on a couple days' notice and after that we were off to the races.  As A. said, we all balance each other out really well. It also helps that we're all pretty easy-going and have a common goal in mind, to move forward with what we enjoy.
(L.) – I think we're all driven to learn and experiment for the sake of curiosity, not just as a means to an end.  We each enjoy the journey of failing countless times on the way to perfecting something that's truly unique, and that holds us together.  As the other two mentioned, the three of us have very different strengths that are each invaluable to the company.
 What do you consider the most useful piece of advice you have received as you have further developed Thunderstruck Studios?
(S.) – Don't let business or money change who you are. Our unique characters and desire to build and innovate is what put us here today, always keep that goal above all else.
(L.) – I like what S. said.
 How have you dealt with adversity/challenges in developing your products?
(A.) – Other than prototyping challenges itself, we struggled a lot with getting through a lot of the legal stuff that comes along with starting a business. All of our backgrounds are in engineering, so we had to figure everything else out past creating our product. Without the push from BizPitch, the help of the SBDC, and especially Reed Byrum, we would probably still be trying to figure all of that stuff out.
(S.) – I'm double majoring with management, but that aside we have very little business/legal experience between the three of us. Not to mention we had no idea what we were getting ourselves into…
(L.) – I don't think any of us realized when we first got this idea how involved mass production and distribution is. I have no doubt that the three of us can figure it out, but it's difficult to allocate time when we're all students first.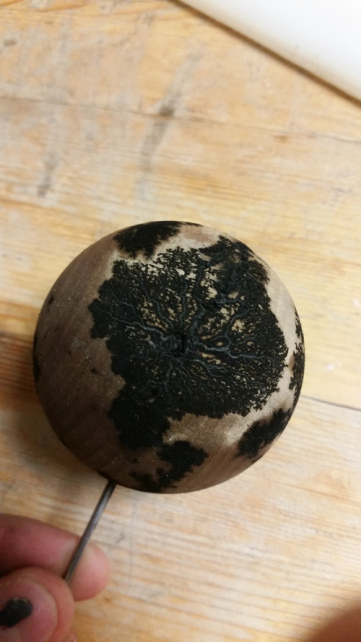 I know you recently started working with Gilson Boards, located locally here in PA.  Can you tell me more about what you're doing with them?
(A.) – Something big, of course. Basically, they have the space and equipment we need to start production. They also have some pretty sweet, wooden snowboards and as you know, and we love to Thunderstruck wood.
(L.) – Besides designing some of the coolest snowboards ever to hit the slopes, we'll have the incredible opportunity to launch our business alongside Nick Gilson, a driven entrepreneur who followed his dream of building his own custom snowboards.
What were some of the biggest takeaways you learned from participating in the BizPitch? 
(S.) – It's all one big learning experience and we're not alone. The best way to get into business startups is to dive in head-first. In our case with BizPitch and the SBDC, there was an entire support network from the start.
(L.) – There's more to life than engineering. Our team can develop products like no other, but there's a lot more to a successful business than product development.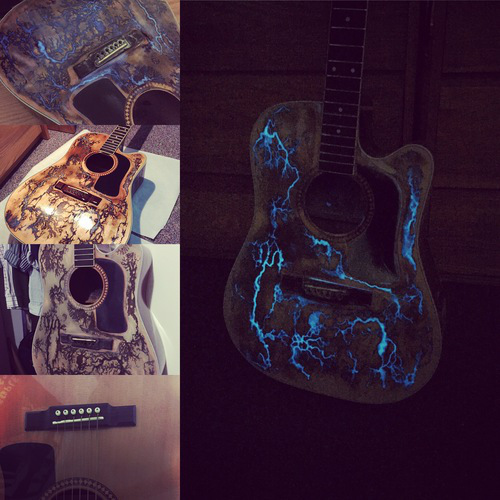 What is the best advice you could give to new contestants who wish to compete in the BizPitch next fall?
(A.) – Be prepared. For questions, criticism, change, whatever. You may realize halfway through BizPitch that the direction you thought you wanted your business to head may not be the best course. This happened to us more than one time and I think we came out better for it. Be open to change and definitely utilize the resources at the SBDC.
(S.) – You are the only limiting factor. The opportunity, the resources, and the people are all there already. All you have to do is embrace it and believe in your idea.
(L.) – Rehearse your presentation more times than you think necessary.
What is your long-term plan with the business?
(A.) – We hope to launch our products by mid-Spring time. Past that we would love to see them do well.  From there we would like to see it go into the higher-end custom market, where we could get an order for a desk and we would make it unique for the customer. Or a bar, where we go in and re-do the wooden bar surface and Thunderstruck it. And who knows, by the time we all graduate maybe we'll have a business we could go right into for ourselves.
(L.) – After we get our name out there with an initial line of products, I think our emphasis will transition to high-end, custom design.  Our website will have a portfolio of projects that we've completed – oak slab desks, acoustic guitars, and bar tops – and we'll handle each customer's request as it should be: as a one-of-a-kind artistic endeavor.
—
For more information about how you, too, could get your venture off the ground and running check out StartupLewisburg, an incubator for entrepreneurs, as well as the SBDC resources.  There are great opportunities at Bucknell for entrepreneurship!