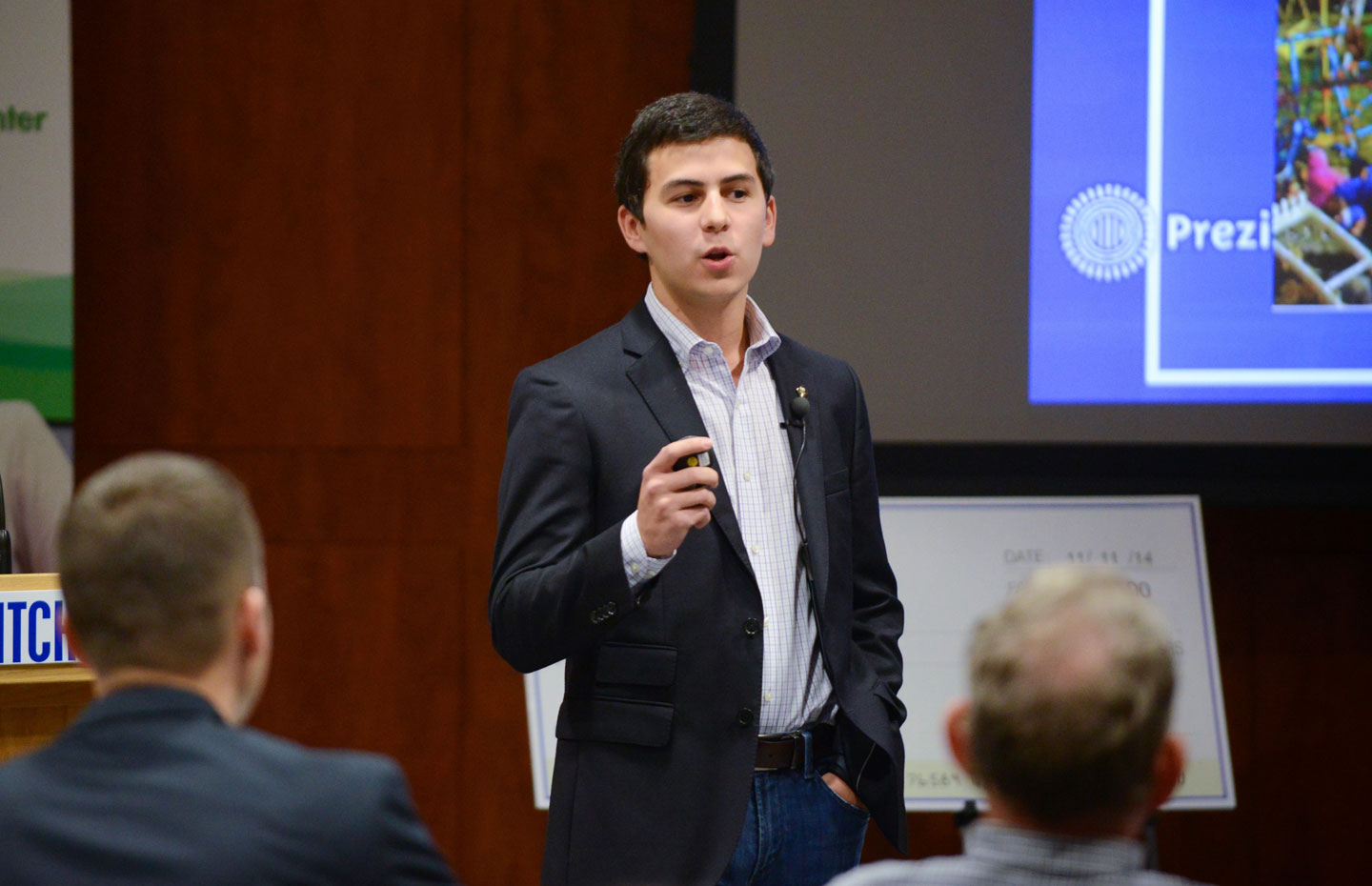 Bucknell's SBDC works hard to provide entrepreneurs with the guidance to help them think critically and creatively, to design prototypes of their business concepts and ideas, and to launch and grow successful businesses.
Not only does the SBDC serve entrepreneurs in the surrounding communities, but the SBDC is also a focal point of Bucknell University's thriving ecosystem for entrepreneurship.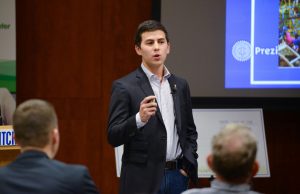 The SBDC offers many opportunities for students including the annual BizPitch competition, the StartupLewisburg Incubator, and confidential no-fee consulting services.
This coming year will be the fifth BizPitch the SBDC hosts.  Each year there have been improvements to the competition, with this past year being the most successful competition yet.  The previous winners of the BizPitch include in 2012 "Shared Spark" formed by Bryan Richman '14, in 2013 Schedule Fast created by Tony Tomashefski '15 and Zach Crowley '16, in 2014 EZ-TAP created by Evan Harrington '18, Austin Honigford '18, Kaelyn Taylor '18, and Chris Ouellette '18, and this past fall 2015 the winner was Flip 'N Flate created by Kenny Griffin '18, and Trey Johnson '18.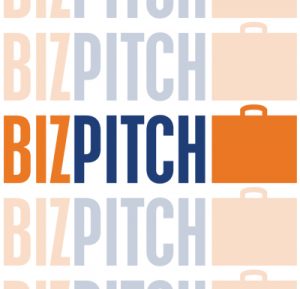 The awards for the competition include-
1st Place: $2,000 + One year free cowork membership in StartupLewisburg; the Bucknell University Entrepreneurs Incubator
2nd Place: $1,000 + One semester free cowork membership
3rd Place: $500 + One semester free cowork membership
Courtesy of Bucknell University Social Media Team, edited by Jordan Gibson
Courtesy of Bucknell University Social Media Team
BizPitch participants also have the opportunity to apply and compete in Student Startup Madness, a nationwide competition for collegiate digital media startups.  The first and second place winners of the BizPitch this past fall, Flip 'N Flate and Uscape Apparel also went on to compete in Penn State WPSU's "The Investment", a student entrepreneurial competition that was held this past November between the two Bucknell BizPitch finalists, two teams from Penn State and two teams from University of Pittsburgh at Johnstown.
Courtesy of Penn State WPSU, https://wpsu.psu.edu/tv/programs/theinvestment/
The SBDC also partners with Bucknell's residential  Entrepreneurship and Innovation Affinity house. The group of students who make up this house describe themselves as "…a group of individuals who are fascinated by design and understanding how things work in order to improve them to benefit the common good."  Their mission is "….to encourage intellectual growth and to create an environment unlike any other on campus, where members are perpetually challenging each other to think creatively. Our goals include providing members with opportunities that would not otherwise be available to them."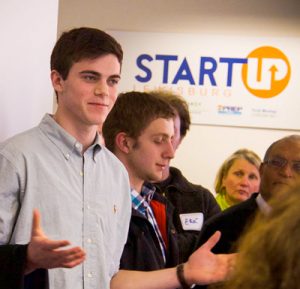 With these many offerings and affiliations with the university, the SBDC works hard to help foster an entrepreneurial spirit at Bucknell!