By guest blogger, Deena Eberhart, Marketer & Owner of Sidekick Marketing Support
As a small business owner, you should be in contact with your local Small Business Development Center. There is a wealth of resources available to you (either at no or low cost) that will help you with many aspects of your business.
SBDCs can assist existing small businesses with business plan development, manufacturing assistance, financial packaging and lending assistance, exporting and importing support, disaster recovery assistance, procurement and contracting aid, market research help, 8(a) program support, and healthcare guidance.
I know how hard it is to make your dream of owning a successful small business a reality but it really does payoff when you ask for assistance and invest in acquiring resources that will make your business grow.
The first step is to locate the Center that is closest to you. You can do that here. Once you have located the Center near you, give them a call or sign up for one of their events. My local center, the Bucknell SBDC, has several events a month, ranging from Tech Meetups to First Step workshops. They were invaluable in regards to learning the ins and outs when it comes to taxes, corporation paperwork, and other tedious but important tasks.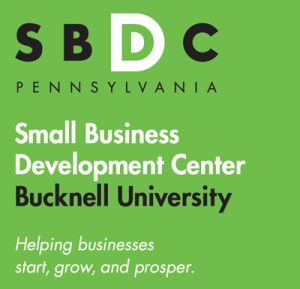 I would also encourage you to take a look at their E-Learning and read their blog. There is so much information available right at your fingertips. Here's a quick look at what my state SBDC has to offer in relation to E-Learning. And don't forget that if you are a woman, minority, or veteran small business owner, there are special resources available just for you. Make an appointment with your local SBDC today!