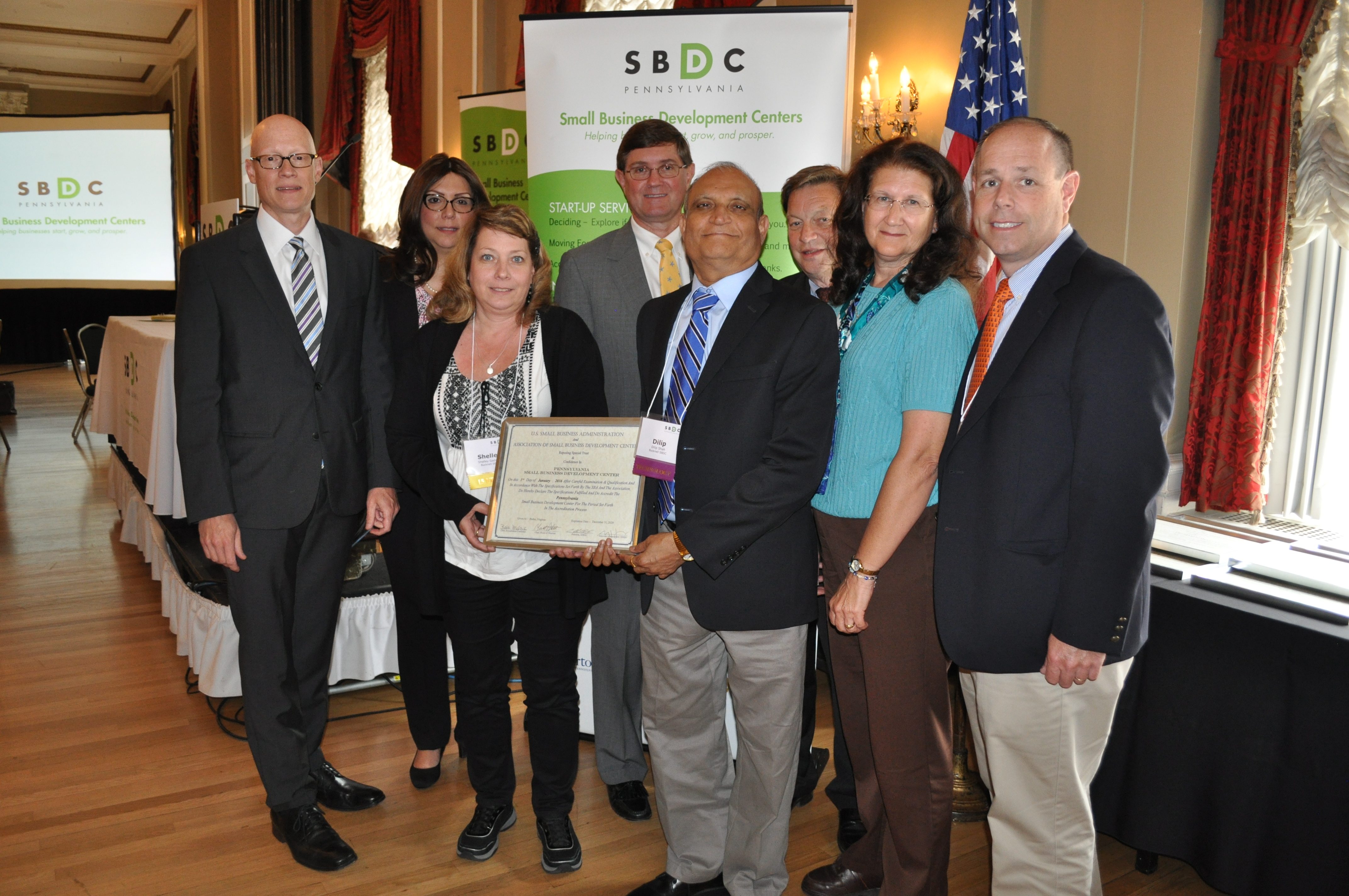 During the annual meeting of the Pennsylvania SBDC network, the Bucknell University Small Business Development Center (SBDC) was presented with an accreditation certificate from the Association of Small Business Development Centers, the national accrediting body for Small Business Development Centers under contract from the U.S. Small Business Administration (SBA).
A certificate of Accreditation was presented to Maureen Hauck, Assistant Director of the Bucknell SBDC by Adriana Menchaca-Gendron, SBA Associate Administrator for Small Business Development Centers and C. E. "Tee" Rowe, President and CEO of America's SBDC during the network's annual meeting in York.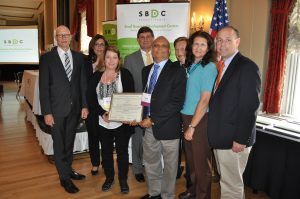 SBA Administrator Maria Contreras-Sweet congratulated the Pennsylvania SBDC stating "Small businesses create 2 out of 3 net, new jobs in the private sector, and hundreds of thousands of those jobs were created with support from Small Business Development Centers nationwide. Your work – day in and day out – is indispensable to America's entrepreneurs."
"This report is a testament to the skills and expertise of the network's staff and the impact of their work in helping small businesses grow and prosper," said Pennsylvania SBDC State Director Christian Conroy. "The report offers solid and strong observations of the team's findings during their review, commendations on five program components, and several recommendations to help us in continuing to build on our long record of impressive performance," he concluded.
This is the fifth time the Pennsylvania SBDC program has been awarded accreditation. In this year's report, the Pennsylvania program received five commendations which highlighted best practices:
Hosting Grand Openings and Ribbon Cutting events for new business start-ups
Engaging undergraduate and graduate students in the work of the SBDC
Development of a comprehensive Disaster/Continuity checklist for businesses as part of its Business Continuity Services
Close working relationship with economic development partner organizations
Encouraging program recipients to inform stakeholders of the impact of SBDC services
The Pennsylvania SBDC also received supplemental accreditation for its specialized Technology Services. The Pennsylvania SBDC is one of only 12 SBDC programs in the country to earn this supplemental technology accreditation. Bucknell's representative on the Technology Team is Dilip Shah, Manager of Engineering Development Services.
Services provided by the Pennsylvania SBDC Technology Team and resource partners include:
Early stage product feasibility – market research, financial analysis, assessing market potential, commercialization potential
Access to resources – tools, partnerships, regional expertise and referrals
Access to financing – identification of financing sources, financial analysis, R&D grant identification and proposal reviews, pitch development and preparation for equity financing, gateway to Innovation Partnership
The accreditation review process, mandated by Congress, is based on the Malcolm Baldrige Quality Program developed by the National Institute of Standards and Technology to assure that SBDC programs operate efficiently and effectively.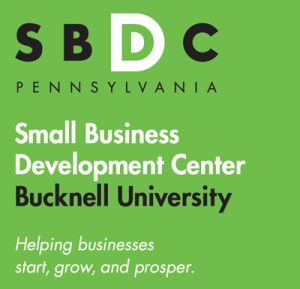 Bucknell University Small Business Development Center (SBDC)
The Bucknell SBDC serves entrepreneurs in Union, Northumberland, Juniata, Montour, Perry, and Snyder counties as a member of the Pennsylvania Small Business Development Centers (PASBDC) network. In the last year, the SBDC helped 40 entrepreneurs start new businesses, and clients assisted by the center increased their sales by over $10 million. www.Bucknell.edu/SBDC
Pennsylvania Small Business Development Centers (PASBDC)
The Pennsylvania SBDC is the only statewide, nationally accredited program that provides high quality one-on-one consulting, training and information resources to empower new and existing businesses. The SBDC program is a public/private partnership with the U.S. Small Business Administration, the Pennsylvania Department of Community and Economic Development through the Partnership for Regional Economic Performance program, and 18 universities and colleges across the Commonwealth. Since its inception, the Pennsylvania SBDC has helped aspiring entrepreneurs start more than 30,000 businesses, obtain over $2.5 billion in start-up and expansion capital, and increase sales by more than $12 billion. SBDC-assisted companies reported winning over $2.5 billion in government contracts, grew their international sales by more than $1.4 billion all while creating over 140,000 jobs that generate more than $796 million in new tax revenue. http://pasbdc.org/