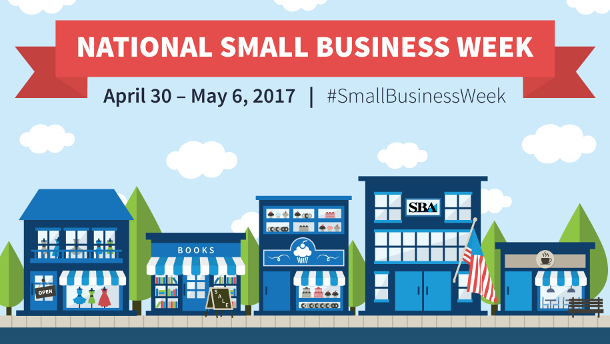 For over fifty years, National Small Business Week has been marked throughout the country by the U.S. Small Business Administration. Kicking off today, and running though through May 5, this year's celebration includes special events highlighting the impact of high achieving entrepreneurs and small business owners of the Susquehanna Valley who are driving big innovations to the market.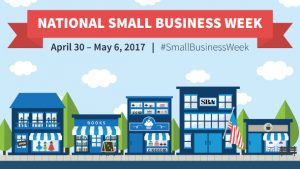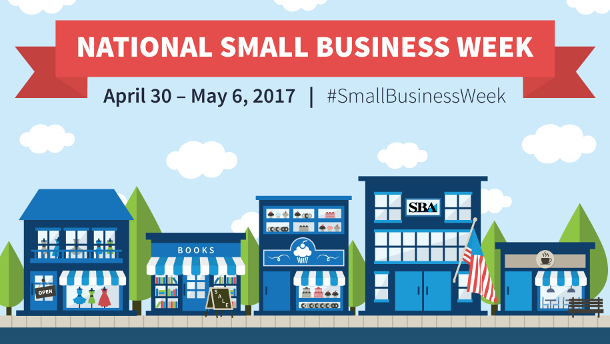 For almost forty of these years, Bucknell University's Small Business Development Center has been helping these small businesses to start, grow, and prosper. In 2016, 30 entrepreneurs launched a new business with the help of the center, and firms aided by the SBDC increased their sales by almost $8 million and created over 130 new jobs.
Events this week – ranging from startup workshops to grand opening ribbon cuttings will recognize the contributions of small businesses to our communities, and highlight the resources supporting their growth throughout Pennsylvania. Two of the entrepreneurs served by the SBDC, Kevin Langdon and Elvin Stoltzfus, will be among the big stories from small businesses showcased in special SBDC programs.
As a serial technology entrepreneur and creator of numerous innovative online platforms; Kevin Langdon of Milton is no stranger to big ideas. But his latest project, Play Impossible's Gameball, looks to be the biggest yet. As one of only four firms nationwide featured in the launch of Indiegogo's equity crowdfunding program at the Consumer Electronics Show in Las Vegas – a campaign that boosted their initial funding round to over $1 million – Play Impossible bounced into the public's eye in a big way ahead of its upcoming market introduction.
Play Impossible will be one of 15 innovators and start-ups served by the SBDC to be featured in a FREE public Small Business Expo 2017 in downtown Lewisburg's Iron Front Cowork on May 4th from 11:30am to 1pm. Langdon's Gameball will be showcased alongside other developers of innovative consumer goods including Vargo Outdoors, Gilson Boards, RunLites, and Upper Desk. Additional tech firms include Krow Media, demoing their 3D virtual reality walk-through tours; and Novipod, offering a glimpse at their tracking and monitoring services.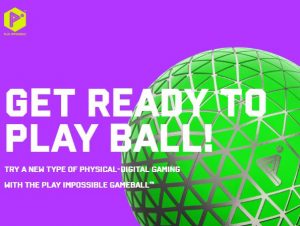 Over thirty years ago, Elvin Stoltzfus began blazing his own trail of innovation. For him, it was the design of a tomato harvester for his family's farm that launched him on the path to business ownership. Today his company, Pik Rite, employs over 75 people at its Lewisburg manufacturing facility, and has exported its agricultural equipment and heavy duty line of specialty trucks to every continent in the world except Antarctica. On May 2nd, during a ceremony at Pik Rite, the SBDC will join Elvin as he is recognized by the U.S. Small Business Administration as Pennsylvania's Small Business Person of the Year for his company's long term success and contributions to the community.
During National Small Business Week, the SBDC also joins with State Representative Lynda Schlegel Culver to promote the InnovateHER Business Challenge, a competition designed to showcase innovate products and services that help, impact, and empower women and their families. This challenge seeks products or services that fill a need in the marketplace and have the potential for commercialization and entrepreneurs seeking assistance from the SBDC. As a regional host, the Bucknell SBDC announces a due date of May 11 for this local competition. The SBDC will then nominate a local winner to the national challenge administered by the SBA, which will then identify 10 finalists to compete for a $40,000 national grand prize.

Small business are the drivers of growth; with small firms creating two out of three new jobs in the nation each year; and over half of all Americans either own or work for a small business. Aspiring entrepreneurs seeking to start on their own pathway of success, as well as current owners of small business throughout Union, Northumberland, Juniata, Montour, Perry, and Snyder, counties can turn to the Bucknell SBDC for assistance. These business owners know of the long term impact of SBDC aid as well: over 83% of firms started with the SBDC's help are still in business after eight years.
To join the SBDC at events during National Small Business Week, participate in InnovateHER, or to seek assistance from the SBDC at any time of the year – visit www.Bucknell.edu/SBDC or call 570-577-1249.