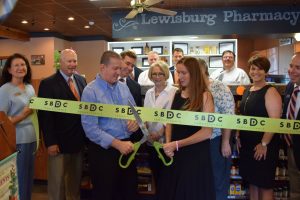 After years of working for big box pharmacies Bradley Gill decided it was time to take the plunge into starting his own pharmacy where he could truly serve his customers with individualized attention.
While networking with an area pharmacist, Brad heard
how the Bucknell SBDC had assisted them and decided to contact the center.
The SBDC reviewed his preliminary business plan, compiled industry research, and helped him prepare financial projections.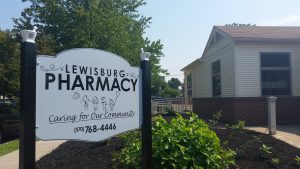 With the business plan complete, his next challenge became finding a suitable location. As luck would have it, downtown Lewisburg recently experienced the closing of a location of a major national pharmacy, leaving a gap in the market; and a local restaurant ow
ner was selling a nearby building. Brad approached the owner of the restaurant and a deal was reached. Remodeling quickly began and the pharmacy soon opened for business.
Lewisburg Pharmacy prides itself on being a family owned business caring for the community. It is the only independently owned pharmacy in Lewisburg, and is truly a family venture; with his wife Jeanette and their children joining in on a daily basis.