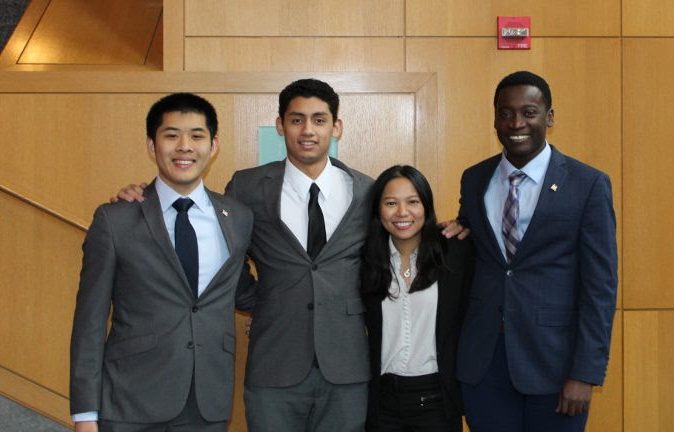 Good Afternoon Business Owners!
My name is Michael Chen, and I am a junior studying at Bucknell. I work as a management consultant for the SBDC and may have worked with/met some of you through an engagement.
Working with local businesses through the SBDC has been one of the most impactful college experiences for me in terms of both personal and professional development. The lessons many of you have taught me are invaluable, and can't be replicated in a classroom setting.
Thus, I'm hoping to bring this experience to a greater number of students at Bucknell through the Bucknell Consulting Group – a student-run organization that provides pro-bono consulting to the local community. We're looking to partner with your business to wrestle with the challenges you face every day.
Sounds interesting? Check out this brief description:
Are you looking to connect with bright Bucknell students? Gain new perspective and insights on the challenges your business face?
The Bucknell Consulting Group is looking to partner with organizations to address critical problems that they are facing. Engagements will be beneficial for all parties involved and will take course during the school year. The length of each engagement will vary.
BCG Overview 
BCG is a student-run consulting group that matches an interdisciplinary team of students with various organizations in the surrounding community that require assistance.
The students are provided with an experiential-learning opportunity to work with other students from different disciplines while giving back to the community.
Organizations benefit by connecting with Bucknell University and its talented students. They will receive pro-bono services in exchange for cooperating with students and sharing their expertise.
Client Involvement
Depending on the scope of the project, client involvement will vary. At minimum, there will be an initial client meeting and a final meeting for the deliverable. There will likely be check-in communications through email and/or the phone. If needed or if convenient for both parties, there may be additional meetings.
Example business problems / opportunities
Market Research, Cost Reduction, Marketing/Business Plans, Website Design, etc.
If you are interested in participating or have any questions, contact:
Missy Gutkowski of The Freeman College of Management at mmg019@bucknell.edu 
and
Michael Chen at mlc045@bucknell.edu
In the email, please send a filled out copy of this form:
Thank you, and I look forward to connecting with you all.
Michael Chen '20
Managing for Sustainability
Mlc045@bucknell.edu