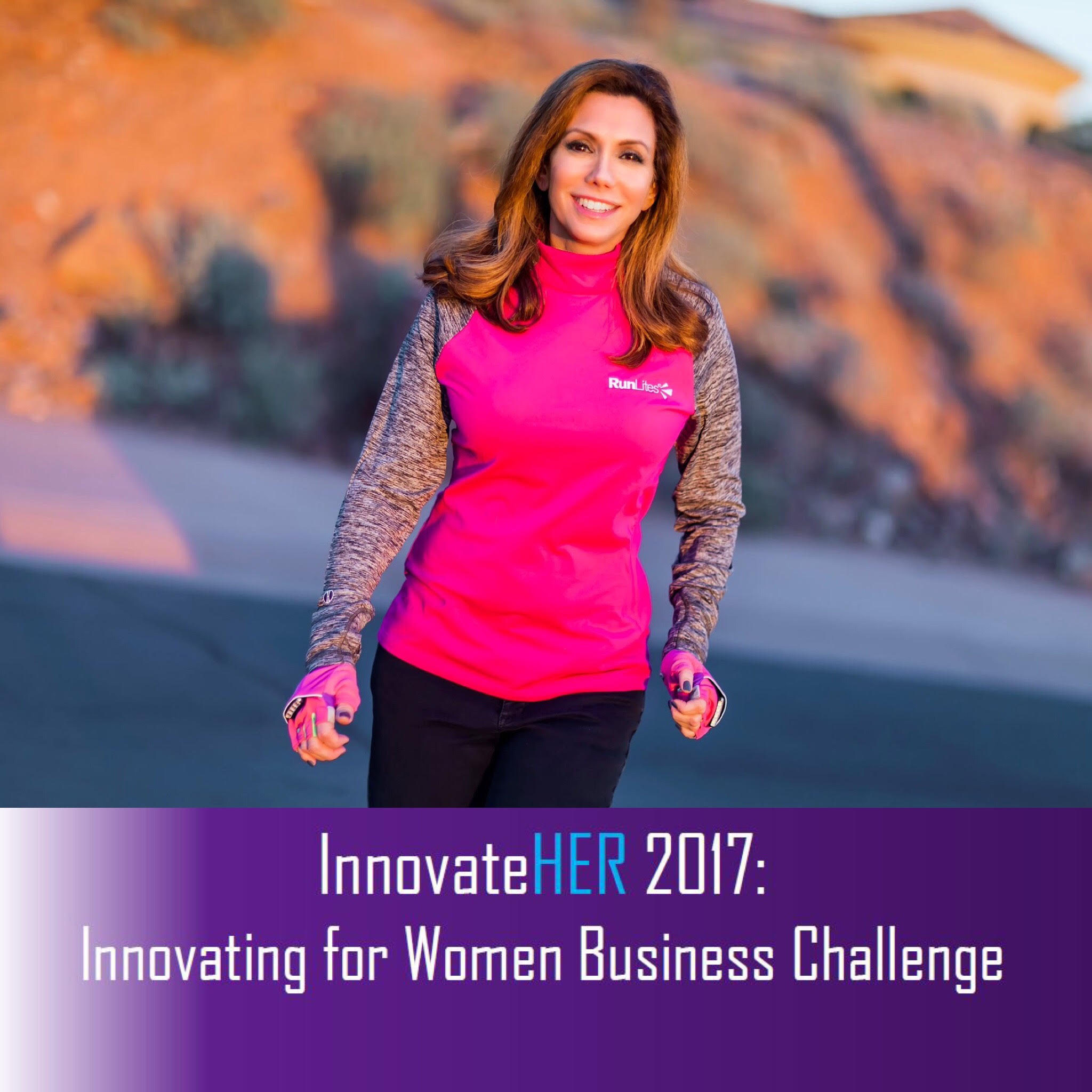 National InnovateHER Business Challenge Launches : Representative Schlegel Culver Announces Program to Aid Small Businesses
State Representative Lynda Schlegel Culver and the Bucknell University Small Business Development Center (SBDC) announce the launch of the 2017 InnovateHER Business Challenge, a prize competition designed to unearth innovative products and services that help, impact, and empower the lives of women and families.  Through InnovateHER, the U.S. Small Business Association (SBA) is seeking products or services that fill a need in the marketplace and have the potential for commercialization. As a regional host, the Bucknell SBDC will hold a local competition and nominate the winner to the SBA, who will then identify 10 finalists to vie for $70,000 in prize money. Prizes for Bucknell's local competitors for 2017 will be announced this month using the hashtag #InnovateHER across @BucknellSBDC Facebook, Twitter, and Instagram accounts.

The InnovateHER Challenge
This competition will spur national conversation, collaboration, and cooperation at all levels to support women and families. Local competitions will be hosted to select entrepreneurs to advance to the semi-final round. From the pool of semifinalists, SBA will select up to 10 finalists who will be invited to the National InnovateHER: Innovating for Women Business Challenge in mid-2017.  Targeted applicants are entrepreneurs seeking consulting assistance from the SBDC or who have benefitted from the services of the center as they started and grew their businesses in central Pennsylvania. Entrepreneurs who have a product, service, or technology that has a positive impact on the lives of women and families should submit entries to the SBDC via email to sbdc@bucknell.edu by May 11.
Entries will consist of an executive summary, an outline of a business plan, and alternate supplemental materials; totaling a maximum of 3 pages. Entries will be evaluated for their potential for commercialization and for the need they fill in the marketplace. Regional finalists will be invited to present to a panel of judges on the morning of May 25. Judges will include Jolene Betz, Vice President and Regional Manager of Jersey Shore State Bank; Heather Buttorff, Assistant Vice President of M&T Bank; and Kelsey Hicks, Director of the Women's Resource Center at Bucknell University. Competitors; as well as all other interested entrepreneurs and small business owners, will have the opportunity to take advantage of the educational offerings, information resources, and no-fee confidential consulting services of the Bucknell SBDC.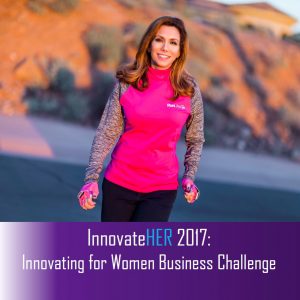 Previous Regional InnovateHER Winner
The regional 2016 InnovateHER Challenge winner, Mary Tiffin of RunLites, is an example of entrepreneurial talent and product commercialization. With a product born out of her busy lifestyle as a widowed mother of three sons, Mary's Runlites gloves with built-in lights, were a perfect fit for the InnovateHER challenge. "Mary's innovative concept and development of RunLites is a story of great achievement that will hopefully motivate other aspiring women in our region to reach for their goals and succeed", commented Representative Culver. Over the course of the 2016 InnovateHER Challenge, almost 200 local competitions were held, with over 3,000 entrepreneurs engaging throughout 49 of the 50 states. RunLites was awarded a first prize of $500 as last year's local InnovateHER winner.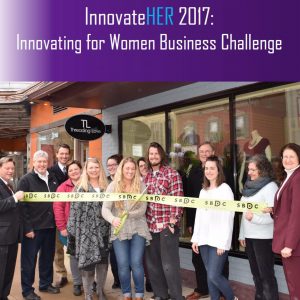 Woman-owned Businesses
Bucknell's has a strong record of engaging and helping women-owned businesses, and businesses that serve women, to succeed. Last year 8 out of the 10 clients featured as success stories were women business owners, including Amy Keister of Brick House Hair in Milton, Holly Bell of Simply Country in Shermans Dale, and Renee Fisher-Garcia of Pampered Paws in Northumberland. Fifteen of the 30 new businesses started by entrepreneurs were women owned, and half of the over 300 clients served by the center in 2016 were either fully or partially owned by women. Overall last year Bucknell's SBDC helped small businesses to create 133 new jobs, secure $8.7 million in investments and increase their sales by over $7.9 million.
Bucknell's SBDC
The Bucknell University Small Business Development Center (SBDC) has been helping businesses start, grow, and prosper for over 35 years in Union, Northumberland, Juniata, Montour, Perry and Snyder counties. Bucknell's center is part of the network of Pennsylvania SBDCs, the only statewide, nationally accredited program that provides high quality one-on-one consulting, training, and information resources to empower new and existing businesses. The SBDC program is a public/private partnership with the U.S. Small Business Administration, the Pennsylvania Department of Community and Economic Development (DCED) and 18 universities and colleges across the Commonwealth. www.Bucknell.edu/SBDC